minimass™ creates low-carbon, low-cost, 3d printed concrete beams for the construction industry
the mission: minimum construction for maximum development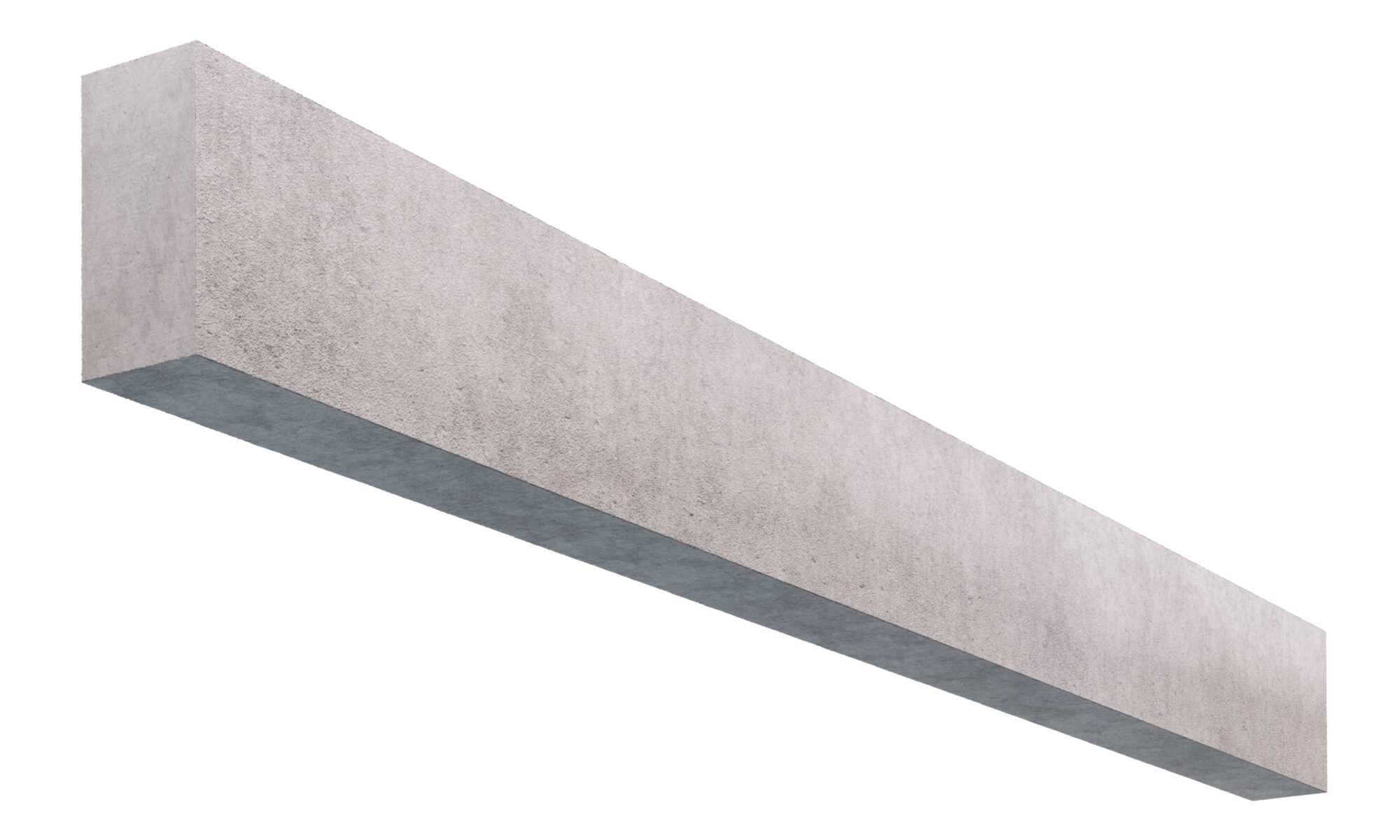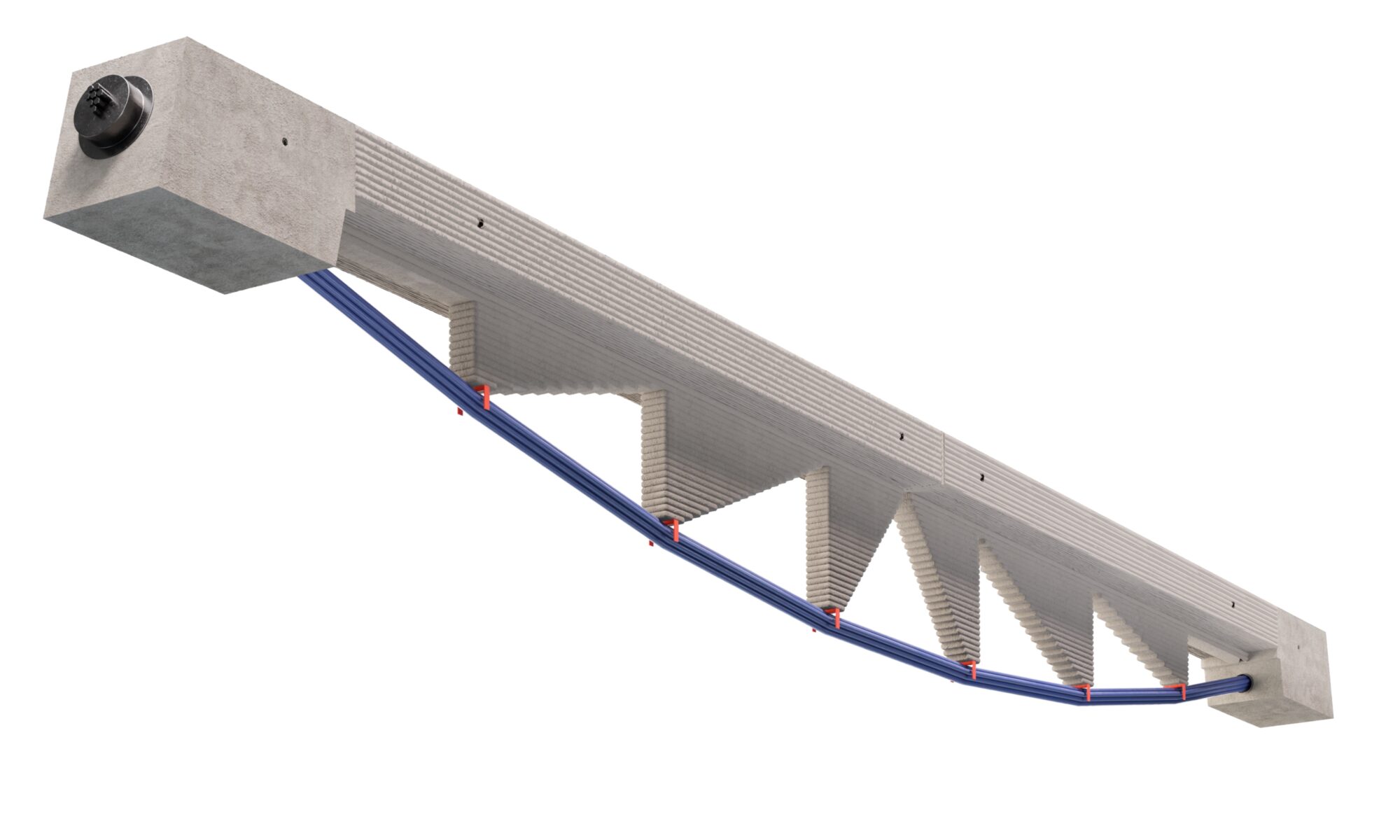 0%
reduction in concrete vs conventional beam
patented in the uk, minimass™ uses a new manufacturing technique – 3d printing of concrete – allowing the concrete to be placed precisely, without complicated or expensive formwork
0%
reduction in embodied carbon
0%
reduction in material costs
0%
reduction in truck deliveries
minimass™ is the logical evolution of a design philosophy: use the right material, in the right place, for the right purpose – no more, no less
minimass™ is a new prefabricated concrete beam which replaces any other type of structural beam. 3d printing is used to precisely place the minimum materials – concrete in compression, steel in tension – with no waste.
minimass™ can provide savings of up to 70% of embodied carbon and up to 50% of material costs, compared to equivalent beams.
11% of global carbon emissions come from construction, rising to 39% with operational emissions [International Energy Association, 2019 Global Status Report for Buildings and Construction].
In order to reach Net Zero by 2050, the roadmap for the construction industry, from the Global Cement and Concrete Association (GCCA), requires a 25% reduction in emissions by 2030, compared to 2020.
minimass™ is the first product to realise the full potential of 3d printing for creating structural components. Sustainable development in 21st century must include concrete solutions but there is no need to wait until 2030 for meaningful reductions in embodied carbon. minimass provides savings of 70% – today.
minimass has been designed to be used to replace any other type of beam. This means it is relevant for both buildings (for example: industrial, commercial, office, cultural typologies) and bridge construction. The saw-tooth nature allows easy integration of services within the depth of the beam.
Examples of possible uses are:
· beams to support precast concrete floors e.g. hollowcore
· beams to support CLT slabs, to increase the size of the column grid
· long-span roof beams e.g. for industrial buildings
· long-span floor beams e.g. in airports with 18m+ grids
minimass™ is a concrete and steel truss which creates stiffness and strength through axial compression and tension, not typical bending and shear, using a similar approach seen elsewhere, such as the Pont du Truc de la Fare, in France.

The patented geometry means that the top chord takes compression, the webs take compression and the bottom chord takes tension. The design approach uses graphic statics, inspired by the great engineers of the past. Standard design code methods, such as Eurocode 2 or ACI 318, are used to validate the strength and stiffness in the usual way.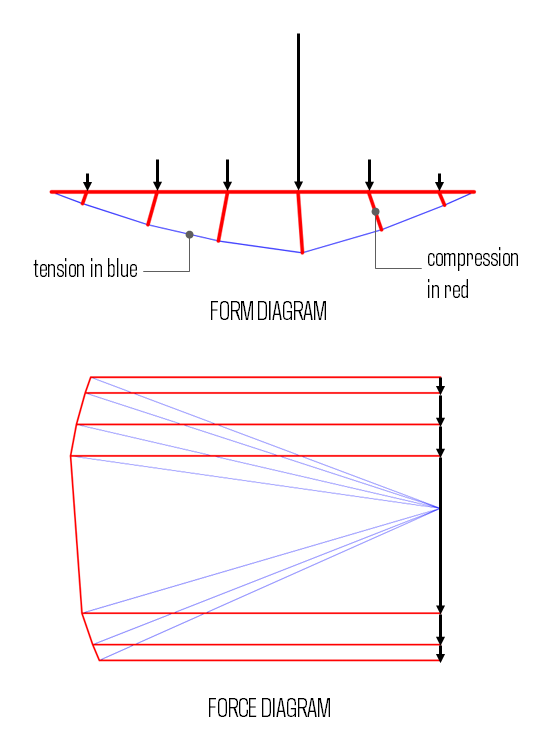 By forcing the concrete to remain in compression, it can be designed as unreinforced, vastly reducing the quantity of steel required.
These beams could be made using traditional methods e.g. pouring concrete into formwork. However, the new technique of 3d printing unlocks the potential of this design by allowing the fabrication of these beams at a fraction of the cost of traditional means.
· No formwork
· Minimal steel reinforcement
· Reduced labour costs
· Infinite scalability
The tension capacity is provided by standard post-tensioning cables, with standard post-tensioning anchors.
Simple details and standard components make this a robust design.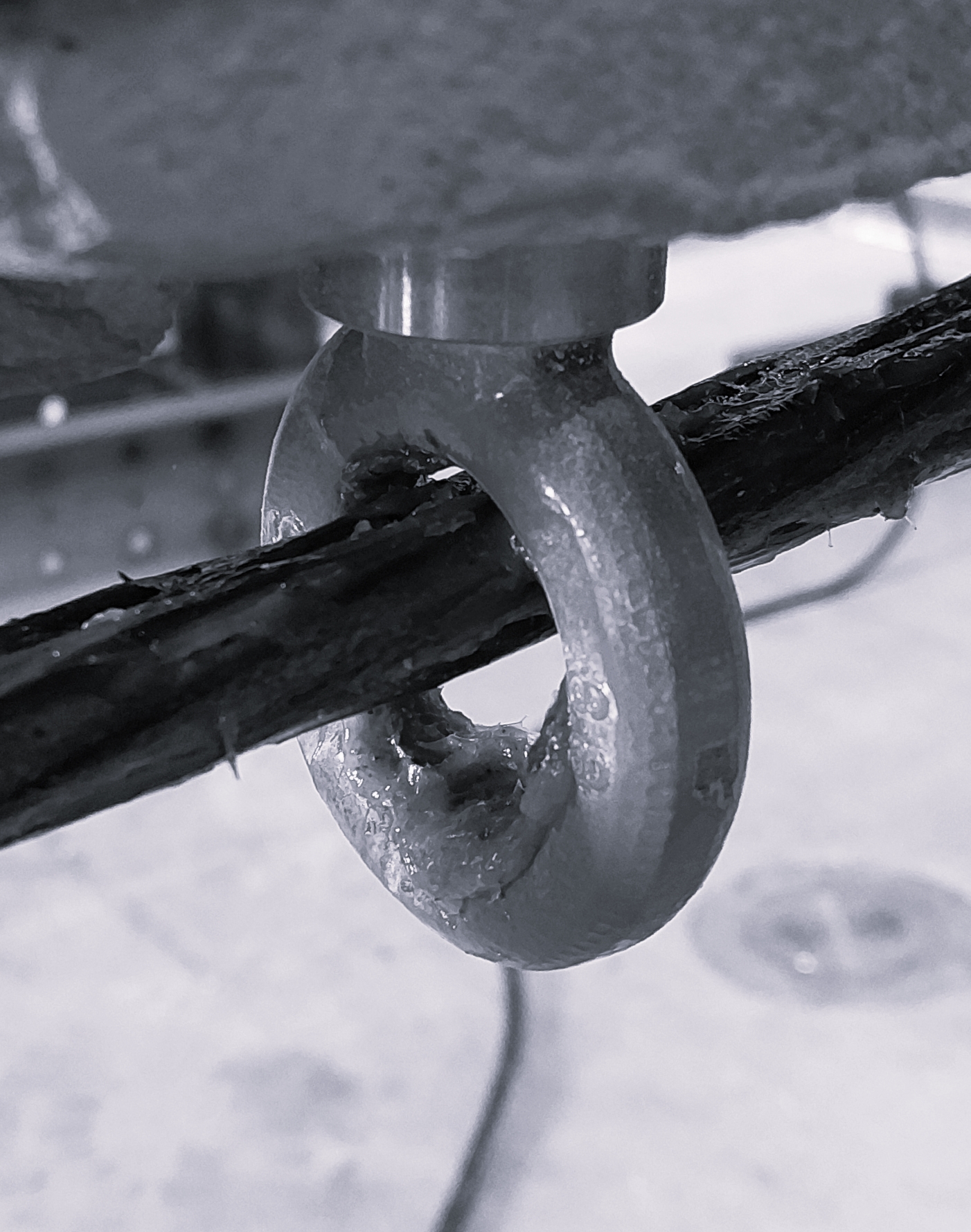 minimass™ is the name of a range of products created by Andy Coward, founder of the company Net Zero Projects Limited.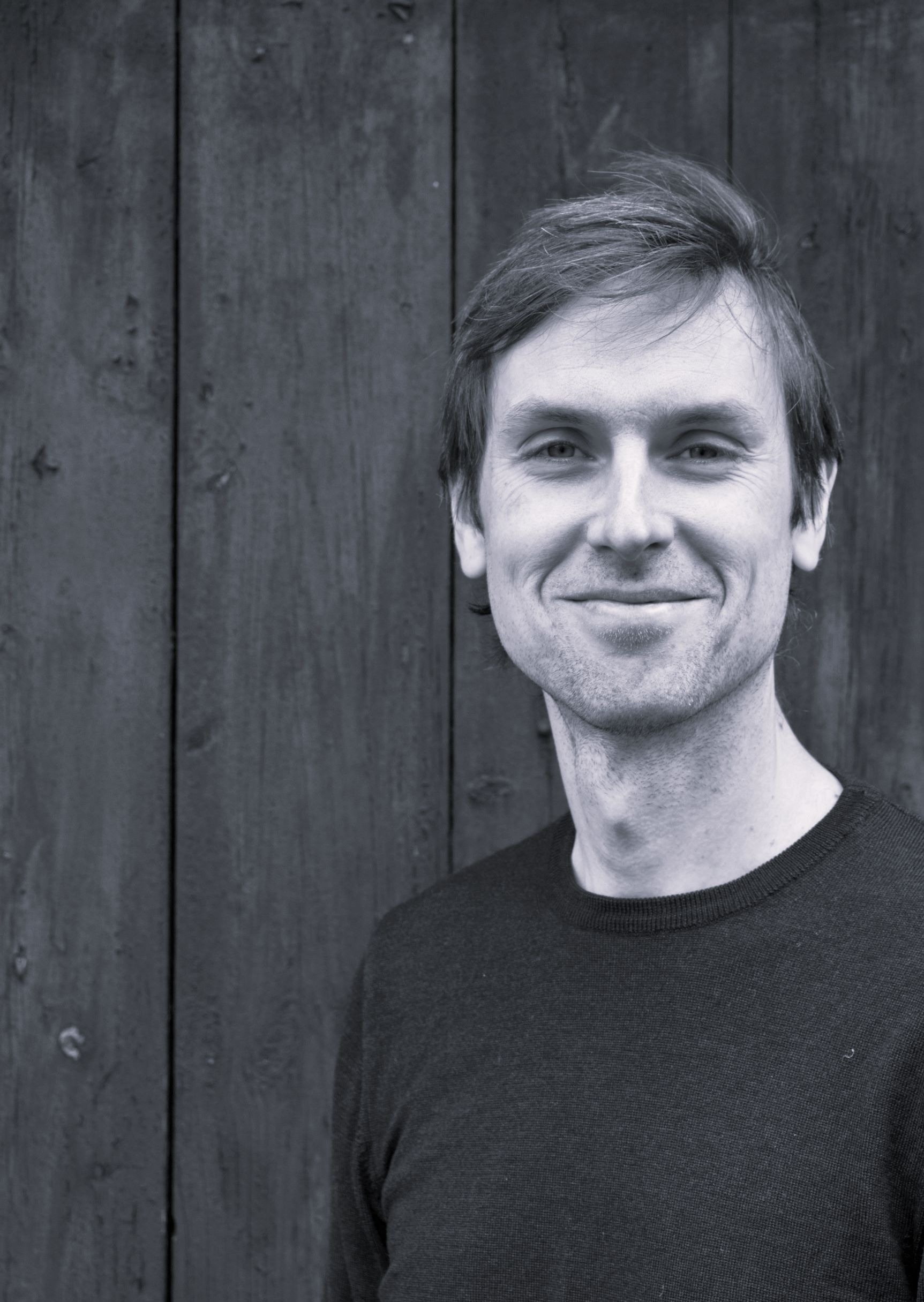 Andy holds a 1st class degree in Civil and Structural Engineering from University of Cambridge and has over 15 years' experience in design and construction. Prior to inventing minimass, he held senior positions at Bjarke Ingels Group in Copenhagen, as Director of Engineering and at Foster + Partners in London, as Associate Partner.
Notable projects include Tocumen International Airport, Panama; the Orb at Burning Man festival, Nevada USA; L'Ombriére, Marseille Vieux Port, France; Health Pavilion, Cleveland USA; Spartak Moscow football stadium, Russia; Apple Stores, global.
Andy is supported by a highly experienced team of advisors, who bring technical and commercial expertise to the business.
A series of 6m long physical prototypes have been printed and assembled for destructive load testing.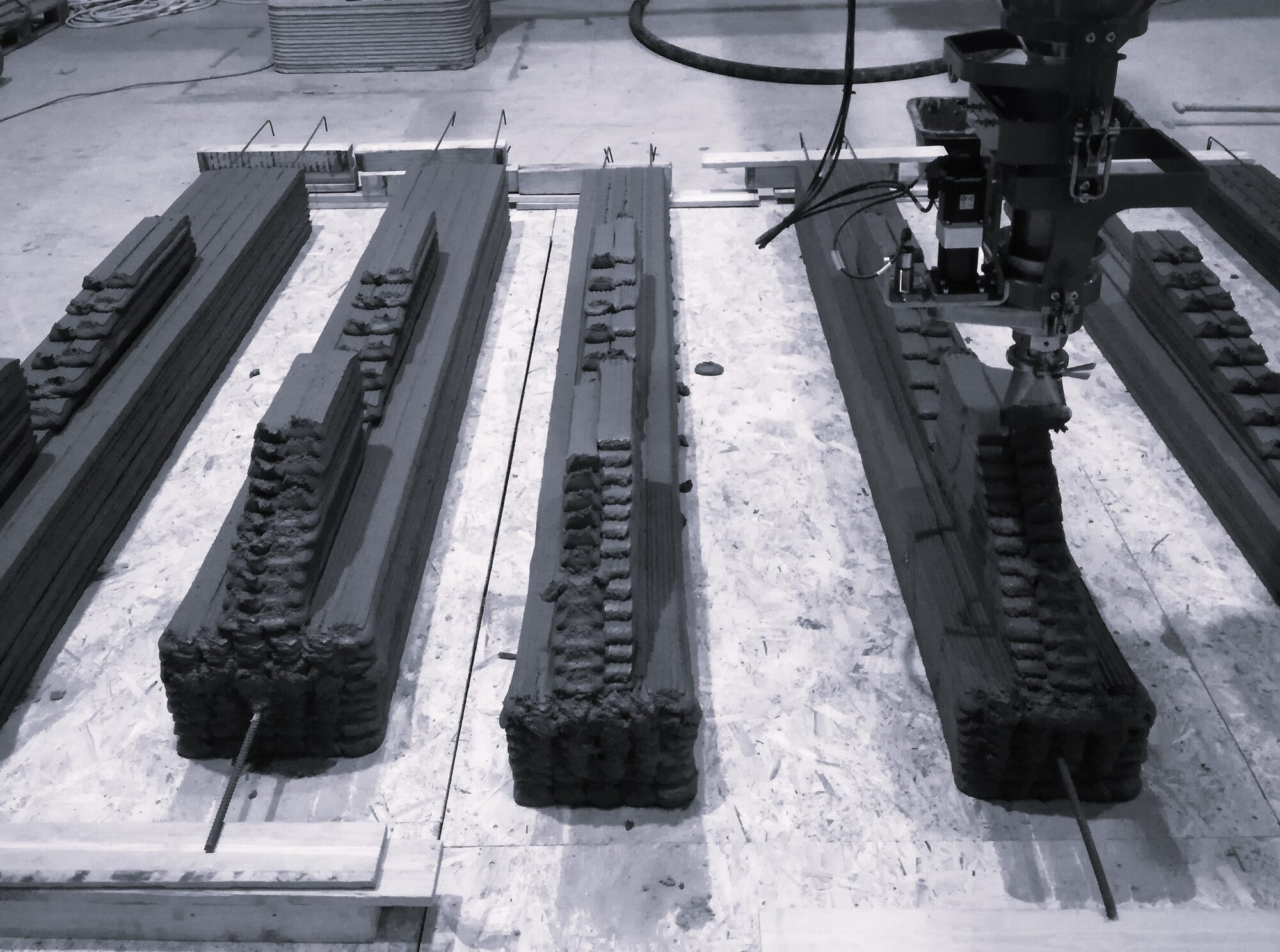 Working with a range of industry leaders, this testing process has been essential to validate minimass for the construction industry.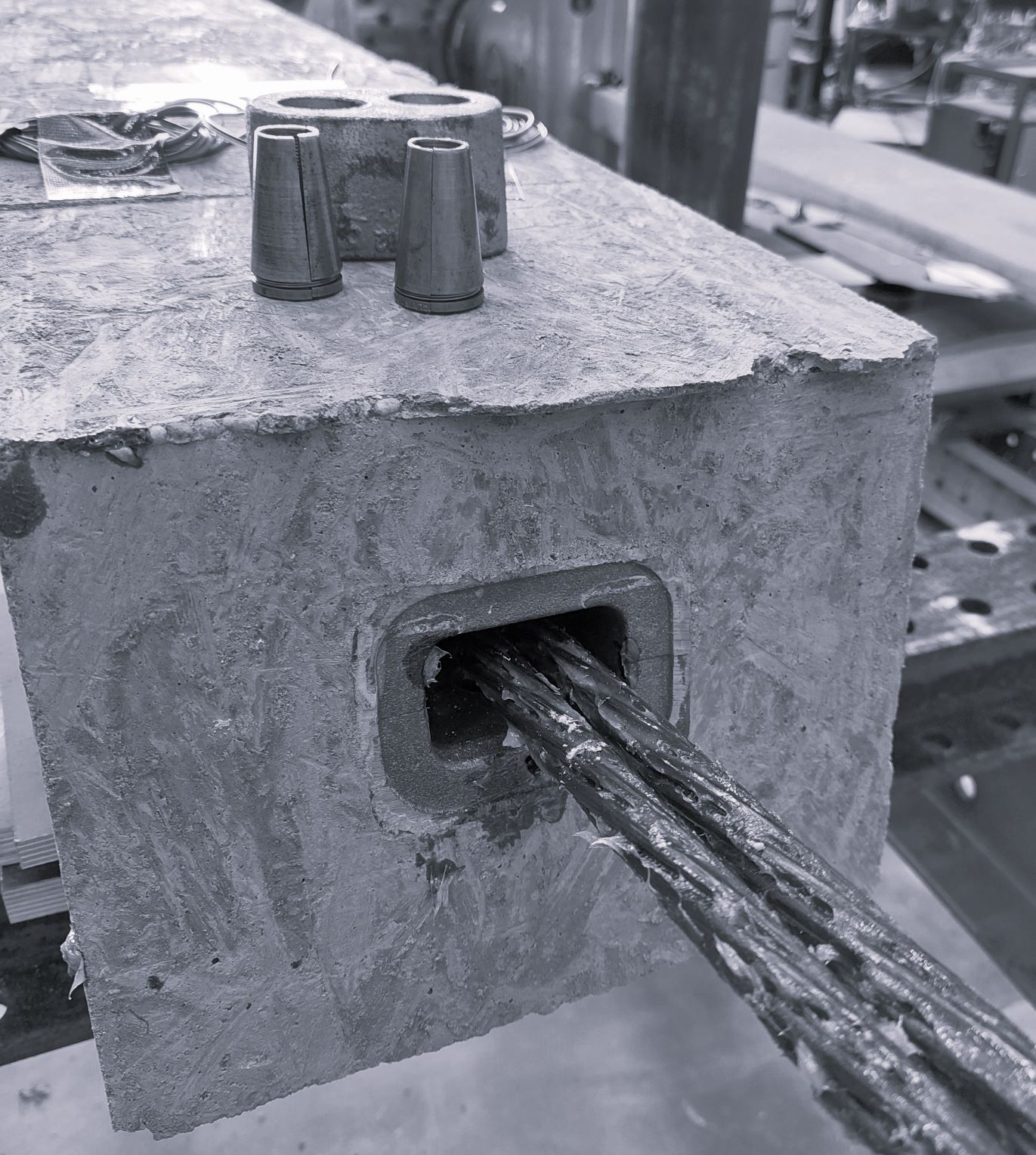 Destructive testing has been taking place using a 4-point bending test, with strain and displacement measurement throughout.
Contributors: COBOD International, CCL Scandinavia, PEIKKO, SIKA, Danish Technical University
For a full range of technical details, or to discuss how minimass might sit within a wider project context, please contact us.
However, there are some key considerations which all designers, clients and contractors must consider:

FIRE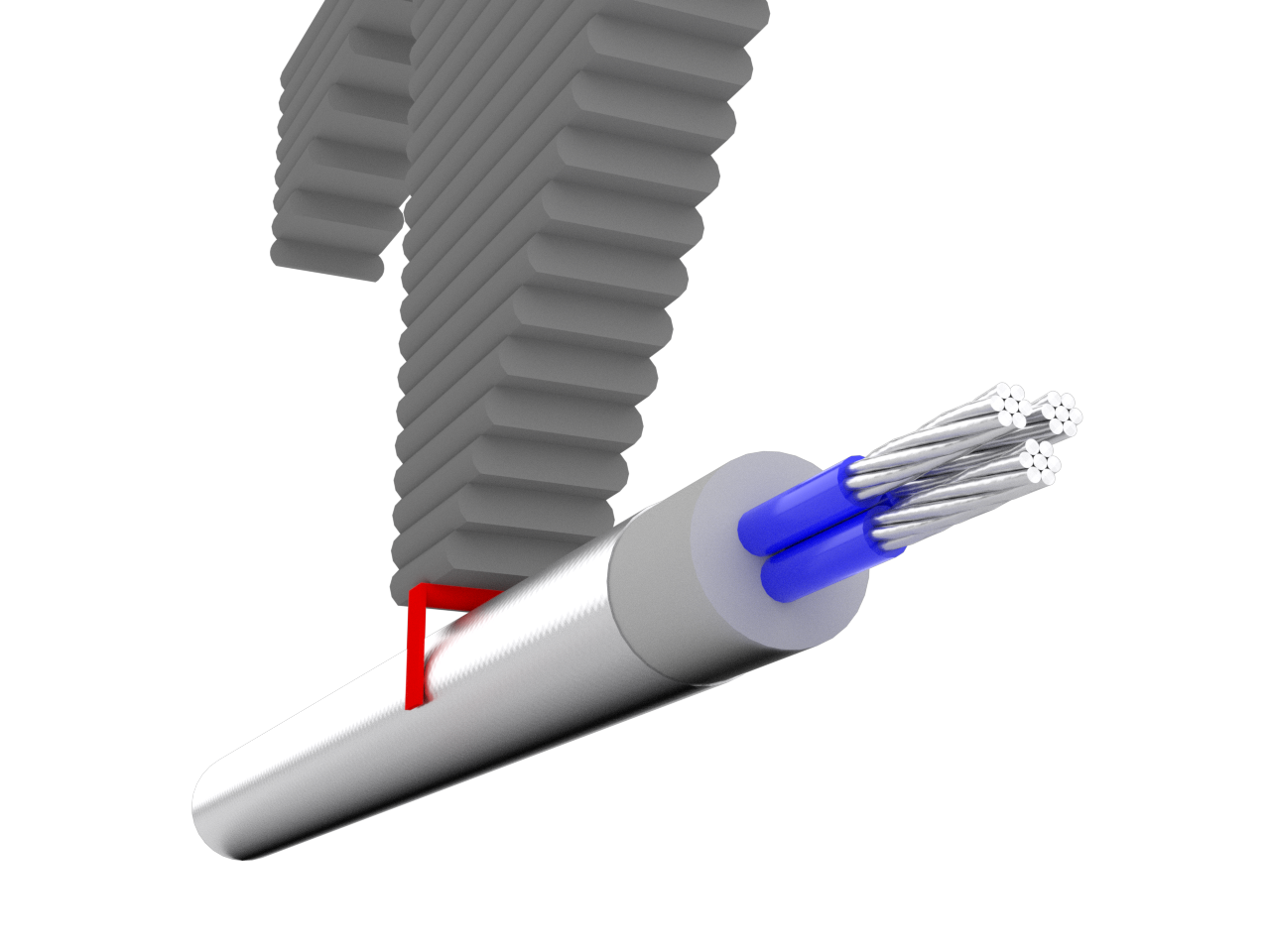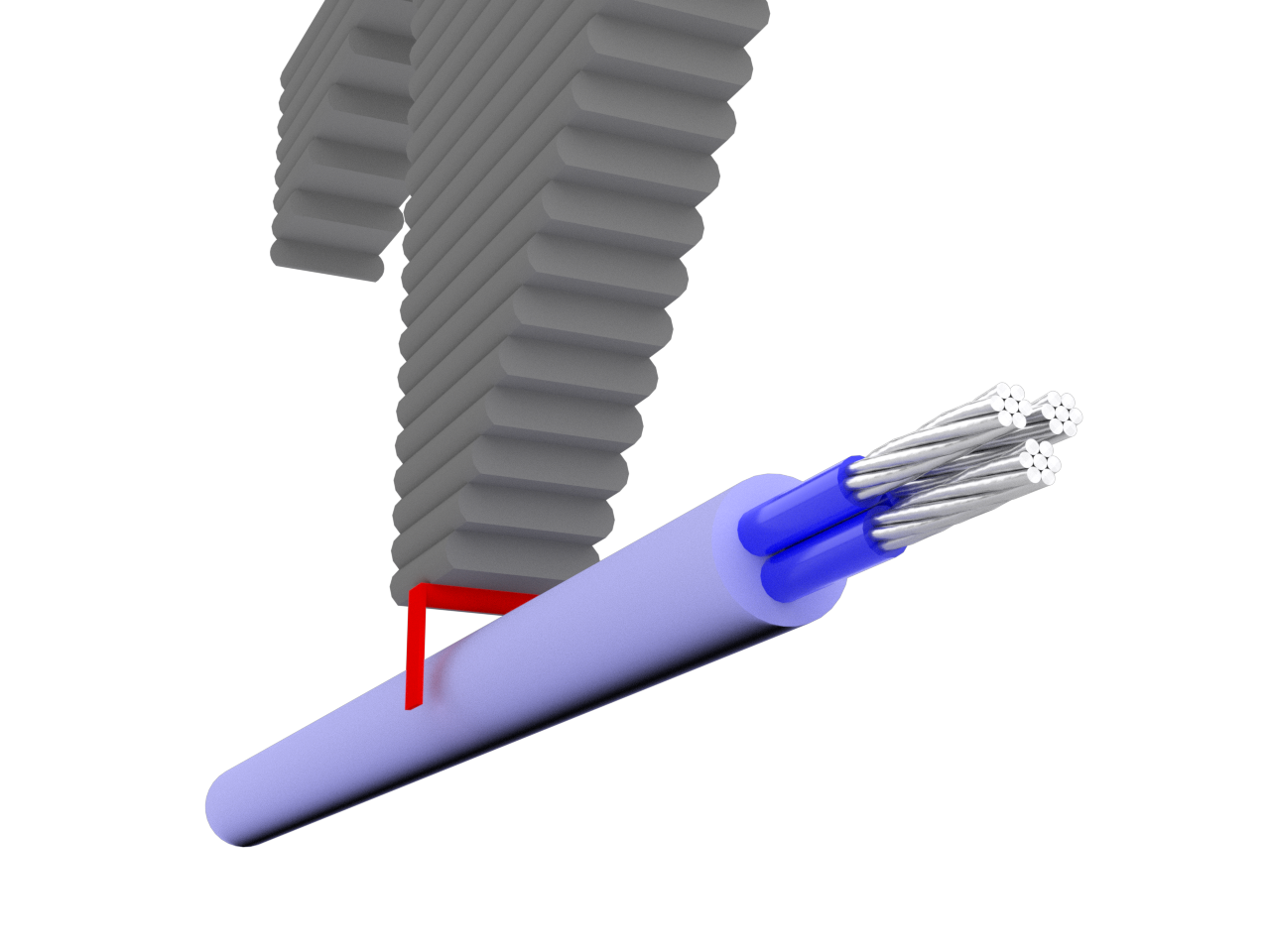 The concrete is fire resistant in the usual way. The steel cables are external to the concrete, so require a project-specific fire protection solution, with examples shown in the three images.

ROBUSTNESS
Beams in buildings are often required to resist forces associated with robustness or diaphragm effects. minimass provides the same effect by using the tension capacity of the steel cables. Horizontal tie force details at beam connections are available upon request.

TORSION
Being similar to a 'T-beam' in cross-section, minimass™ has a lower torsional capacity compared to a large rectangular beam. Therefore, the beam requires top flange restraint from connecting structure, such as a slab. During construction, it is necessary to provide temporary propping.
A torsion-resistant variation of minimass is currently under development.
minimass™ is a design and manufacturing solution. It is not limited in the choice of materials. If it can be printed, it can be a minimass™ beam.
Concrete for 3d printing is a rapidly evolving field, with companies competing to produce stronger, cheaper materials with lower carbon emissions. minimass is leading the way, combining design, manufacture and materials to target net zero structural elements.
That is our Net Zero Project.
UK patent granted: GB 2591831; 'A structural truss, assembly and method of manufacture'.
UK patent granted: GB 2591905; 'A structural truss, assembly and method of manufacture'.
Patent insurance is in place, for the protection of our intellectual property.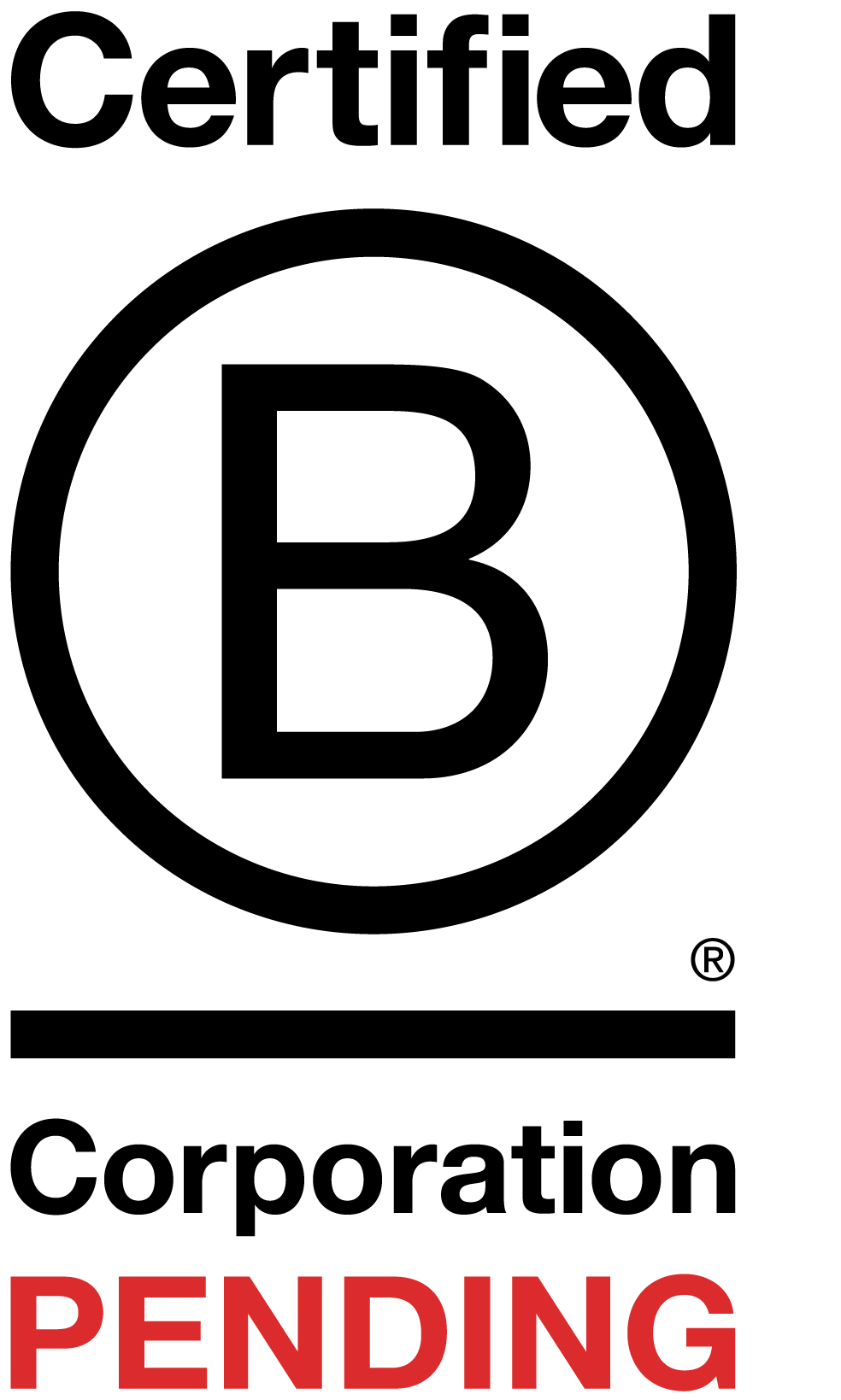 Register here to come and meet us.
We are ready for pilot projects of all sizes, so we'd love to hear from you.
For more information, contact: info@minimass.net